Farming Community, which is among the environmentalist and conservationist student societies within Hacettepe University, aims to implement sustainable campus agriculture in the context of Beytepe Campus. Thanks to the heirloom inventory used during agricultural practice, it is aimed to protect biodiversity, to obtain healthy food and to reproduce local seeds. Agricultural production continues with more than 15000 ancestral seeds and the production of new seeds is also provided. The food produced is shared among the campus staff. Campus farming practices that contribute to local production also encourage cheap, environmental and social food production.
Campus agriculture, which is one of the urban agriculture practices carried out in urban lands, which has emerged as an alternative to the decreasing and polluted fertile agricultural lands today, contributes to the creation of a socially sustainable environment with the participatory approach of the campus population. Agricultural practices, conferences on the subject, presentations by incoming speakers and community meetings play an active role in raising the awareness of the campus population on issues such as environmental pollution, global warming, sustainability, water and energy efficiency. At the same time, by supporting local production, logistics costs, fuel costs, storage costs and carbon emissions are reduced. Increasing pollination opportunities thanks to new green and agricultural areas created in the urban context is another important factor for environmental sustainability. Reducing the amount of water used with various saving practices, avoiding the use of pesticides and using natural fertilization methods are among the necessary measures against environmental pollution and reducing raw material consumption.
The small-scale campus agriculture trials carried out in May 2022 are an example of practice in order to develop in this direction.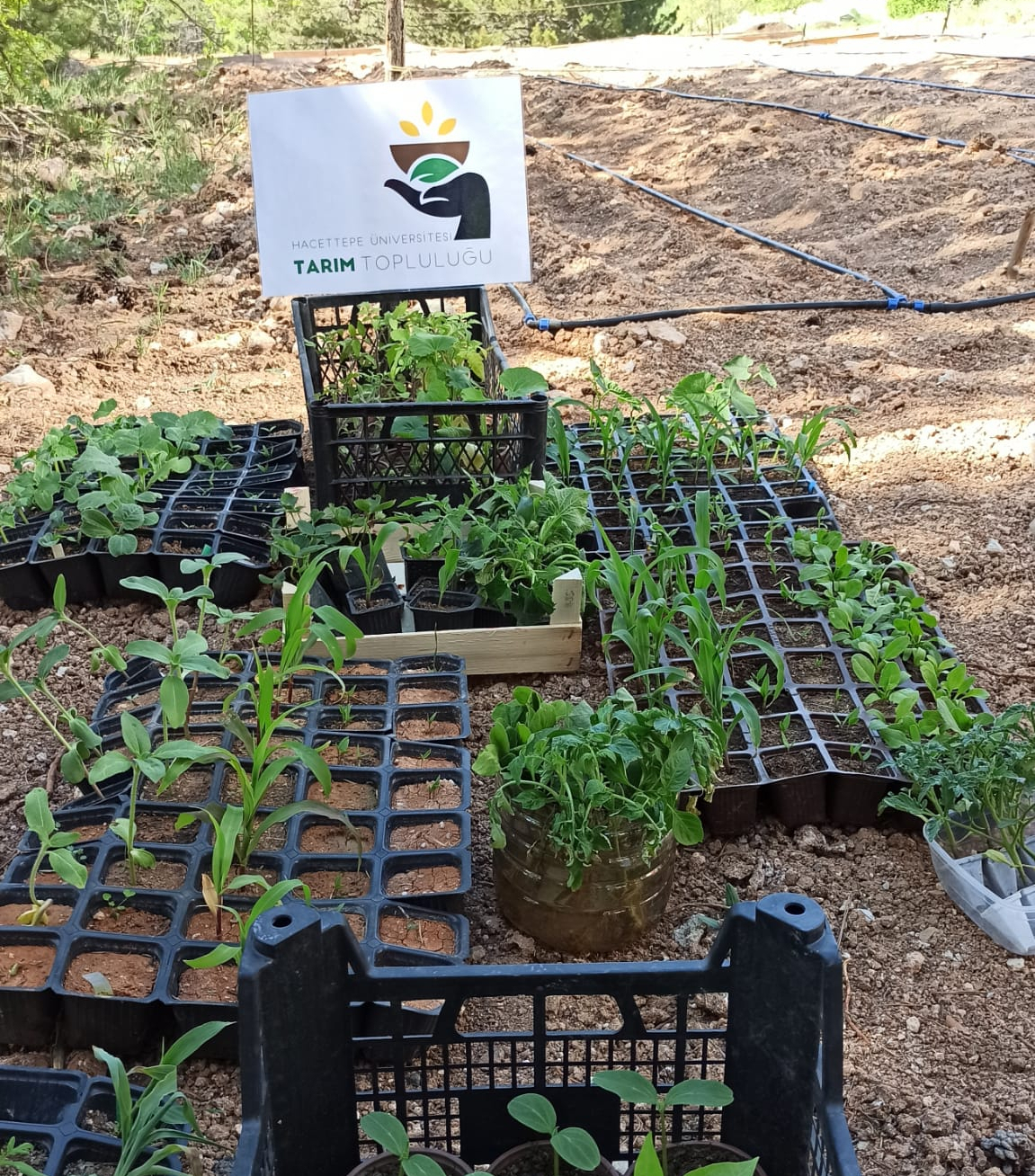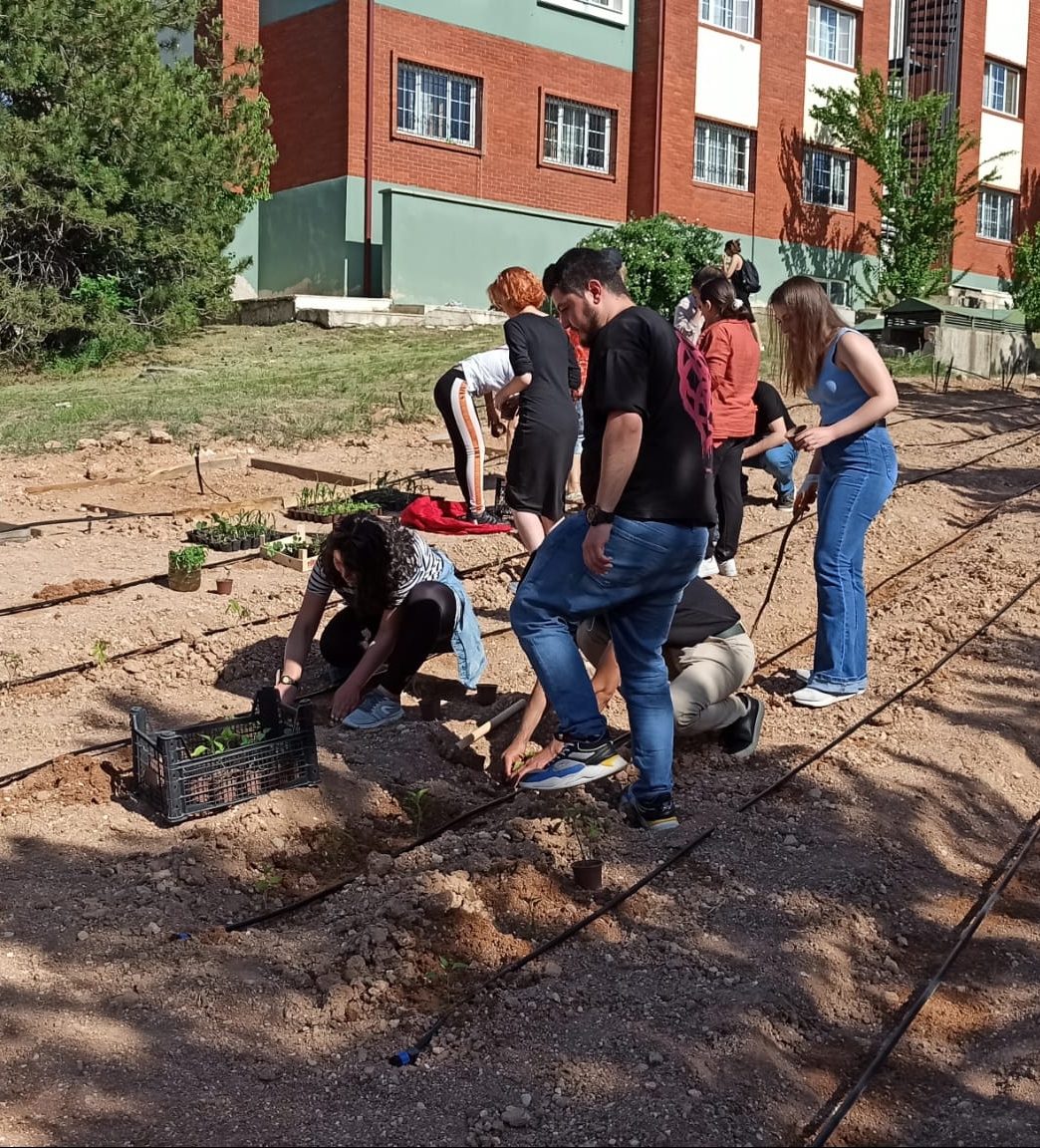 In order to set an example of the greenhouse project planned for campus agriculture, the pots planned to be planted at the Faculty of Fine Arts in October 2022 were painted and maintained by the relevant persons and members of the Farming Community.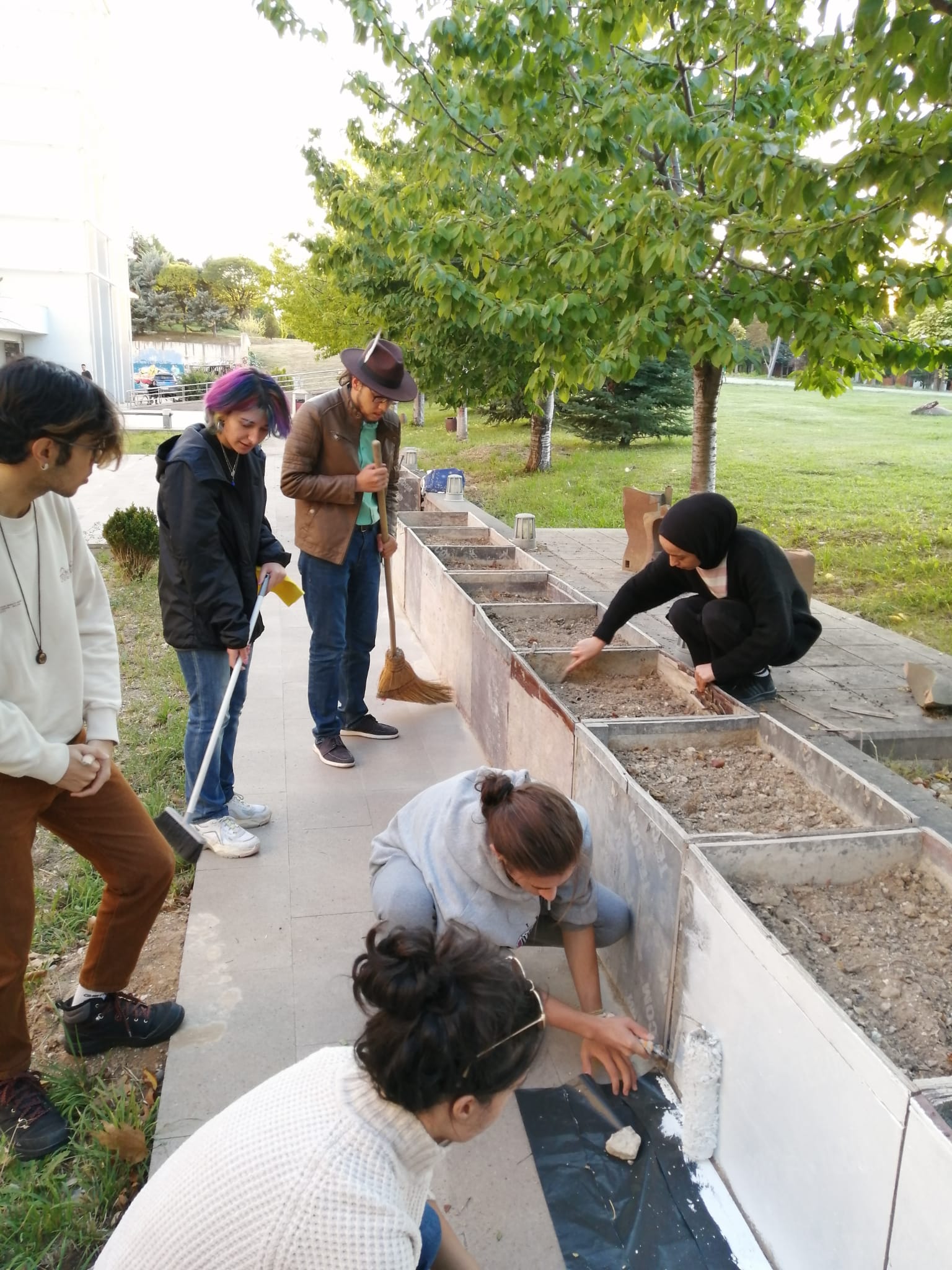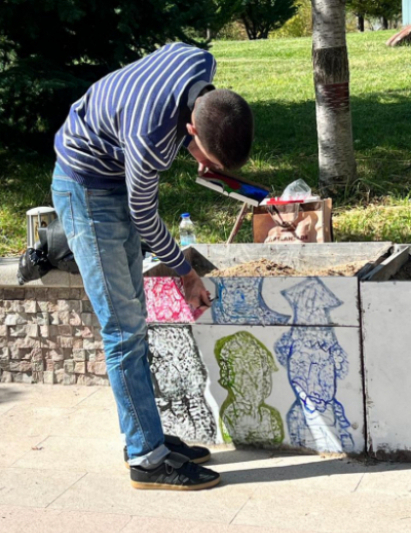 Greenhouse-like structures and arrangements were carried out in December 2022 so that the pots, whose maintenance and painting were completed, could form a solid ground for the targeted greenhouse project.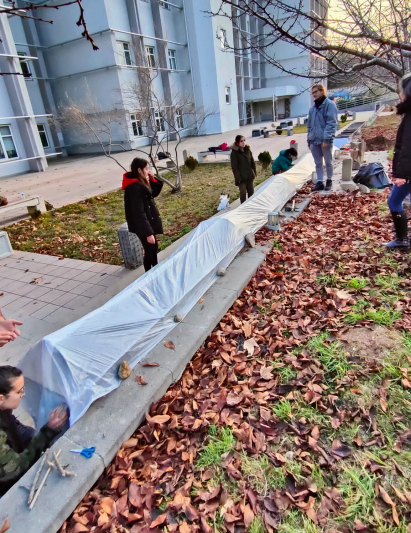 It is aimed to increase local production and to carry out controlled agriculture with the greenhouse project, which is planned to be applied in addition to the agricultural practices. Soil fertility analyzes will be made for the area where the greenhouse project will be located and the greenhouse will be projected. Farming Community practices will be continued in the agricultural land determined by the university and in the greenhouse to be established.